Arbogast Pre-Order | Reserve your new Buick or GMC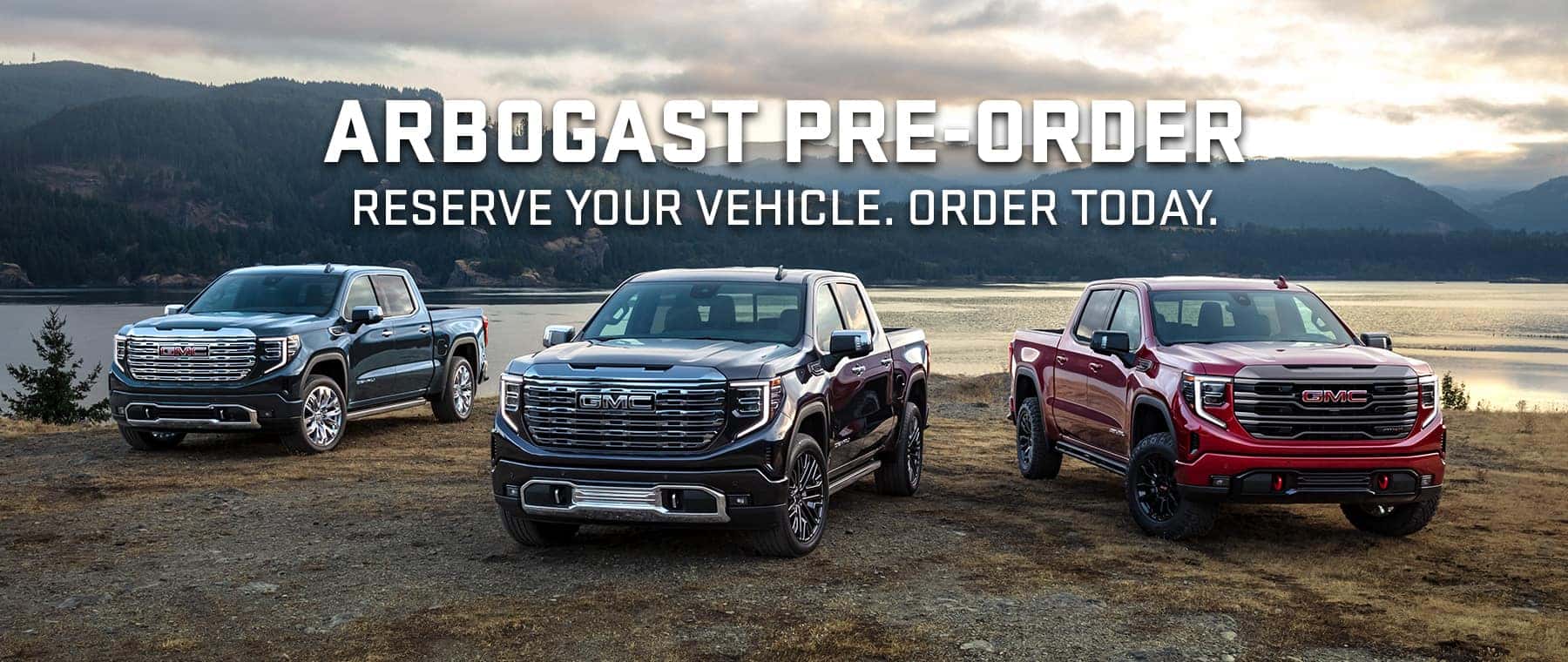 Reserve the perfect Buick or GMC today!
If you have been shopping around for a new or pre-owned vehicle, you have noticed that inventories are at an all-time low. Now is a great time to speak to a specialist about incoming vehicles. At this time, over 70% of incoming vehicles are sold before they arrive to our dealership. Ordering your next Buick or GMC is the best option to ensure that you get the vehicle with all of the features and options that you need. Our team is here to guide you and answer all of your questions through the process. Don't hesitate to give us a call at 888-813-2233 today!
Pre-Owned Vehicles
Looking for a pre-owned vehicle? Can't find what you are looking for? Just use our Vehicle Finder to let us know what you are looking for! Our acquisition experts are here to find the perfect pre-owned vehicle for you!